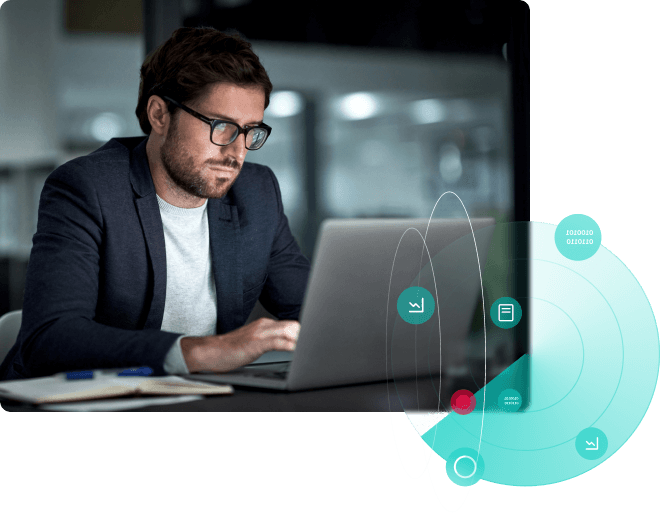 Increase detection capacity
Detect illegitimate and dangerous operations, human error and weak signals thanks to a powerful real-time alert system and the involvement of your users.
The Challenge
Identify dangerous actions and prevent risk
Key threats
Detect the most critical threats immediately, as they occur: concurrent access, identity theft, brute force attacks, data exfiltration, mass deletion, successful phishing, etc.
Weak signals and internal risks
Distinguish between what is legitimate and what is not.
Identify malicious and inappropriate behaviour, human error and illegitimate lateral movements.
User
Benefit from involving all employees in protecting the company.
Increase your detection and reaction capacity.
Reduce resolution time.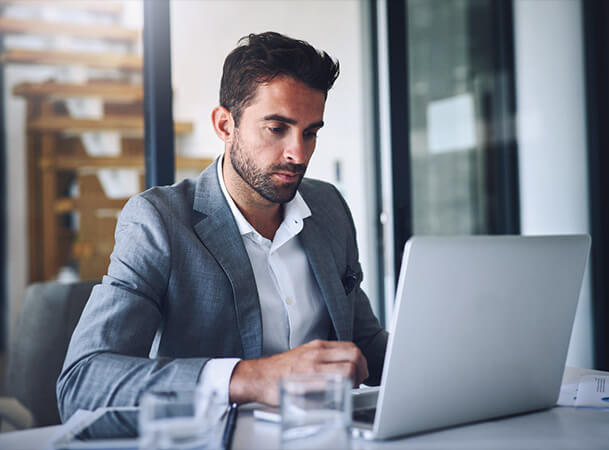 WHY CHOOSE IDECSI?
Improve the detection of security breaches
Improve the relevance of alerts
Reduce false positives with a smart system. Every change is tracked and every threat is catalogued and identified, generating relevant alerts about critical, malicious behaviour.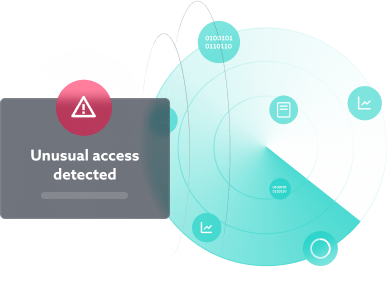 Your users are notified of suspicious behaviour
Save time on troubleshooting and remediation, as users validate the action or confirm the problem.
Improve event management efficiency while reducing costs.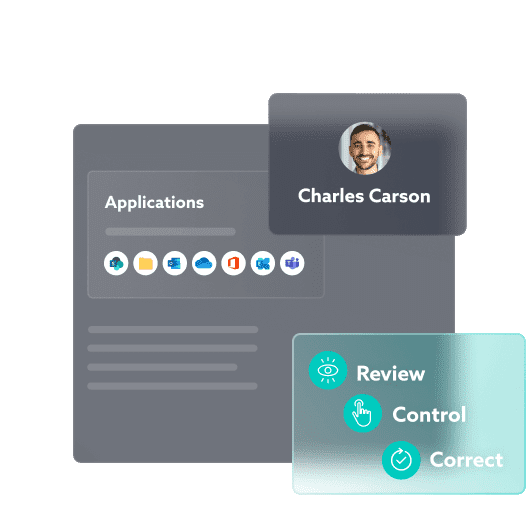 IDECSI, ADVANCED AND UPGRADED DETECTION
The first detection system connected with users
You increase your capacity to reliably detect security breaches (malicious access, sharing or configuration, etc.) and reduce the risks inherent in collaboration tools.
Real time
Native O365 use cases
Operational immediately
Behaviour analysis
A native dictionary of key risks and threats
Automated monitoring of critical points in Microsoft Teams, SharePoint Online, OneDrive for Business, e-mail and file servers
Preconfigured use cases, immediately operational with no need for set up
Customised monitoring and protection
For each user and every data source
Machine learning
Maximum visibility in tenant operations
Simplified forensics
Expertise in the applications covered
Every critical malicious act is reported
Notifications can either be sent to the user to rate the incident or to the SOC
Fully configurable alerts and notifications
Integration with the main SIEMs on the market
Scheduled rights reviews
Campaign tracking dashboard
User updates and corrections
Centralising and consolidating feedback
Automated processing
Supervision tool for ISS and SOC teams
Other solutions
Effective solutions for all your needs